Posted by Brian Scott on May 22nd 2017
Petey Small Block's TakeDown III May 26th - 27th at Darlington Dragway
Petey Small Block (as seen on Street Outlaws) will be hosting "Takedown III" on May 26th - 27th at Darlington Dragway which features a hand full of classes such as Radial VS the World & Ultra Street.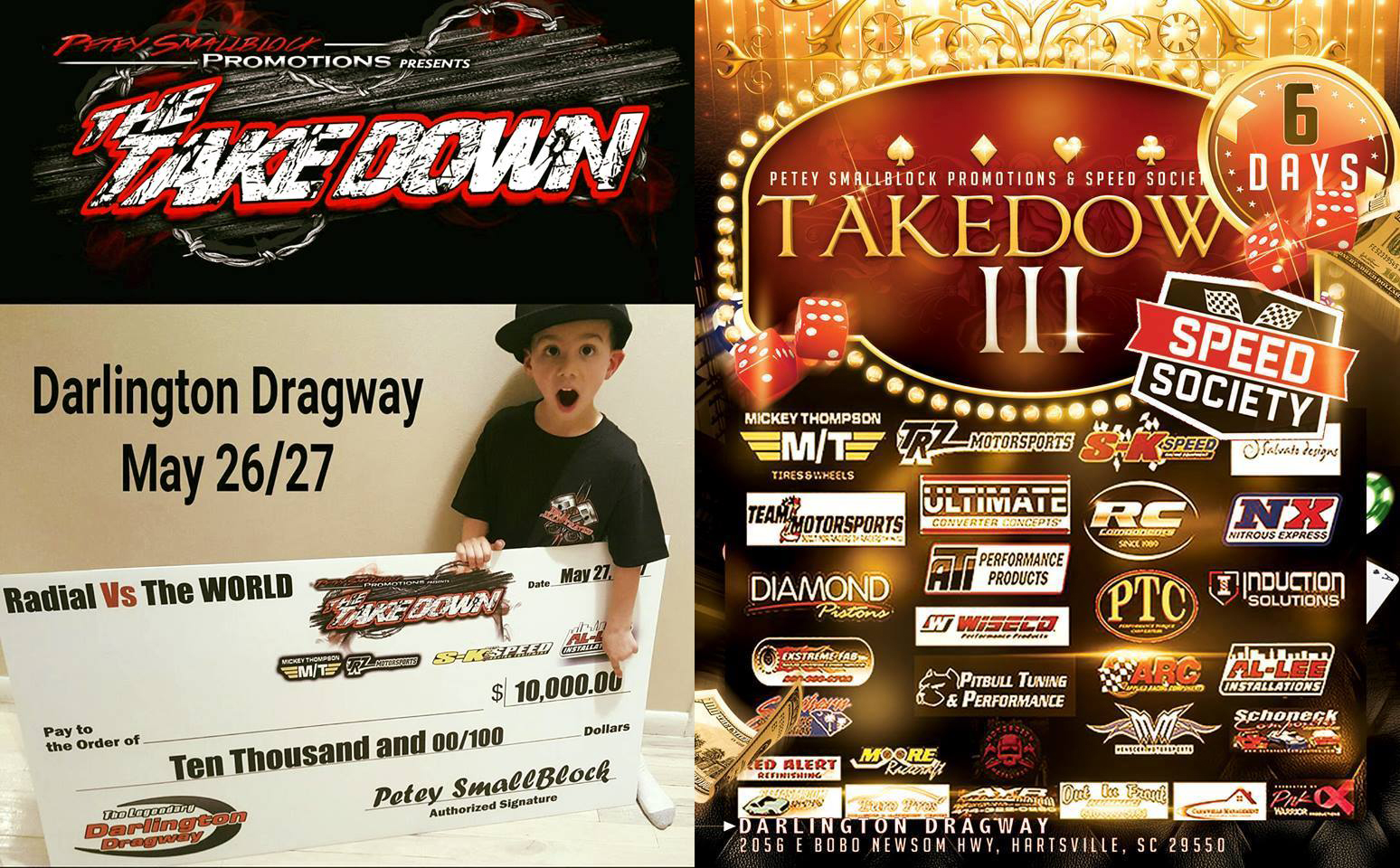 Don't forget if you're in the south carolina area today and tomorrow, come by Darlington to check out the baddest and fastest small tire cars in the country battling it out.
CATCH THE EVENTS LIVE STREAM HERE THIS FRIDAY (5/26 & 5/27)
UPDATE: SEE CLASS WINNERS & RESULTS HERE
Photo Coverage of the event courtesy of E3xtreme can be viewed here.