The guys over at True Street Performance were nice enough to let us take a peek at them installing QA1's NEW REV™ Carbon Fiber Driveshaft for the Dodge Challenger SRT Hellcat! These driveshafts which are wound in-house using 3M™ Matrix Resin in QA1's Lakeville, Minnesota facility not only look great but are specifically designed and wound for the Challenger SRT Hellcat's. A seen in the picture below, these driveshafts provide drastic improvement from the stock 2-piece driveshaft from the factory.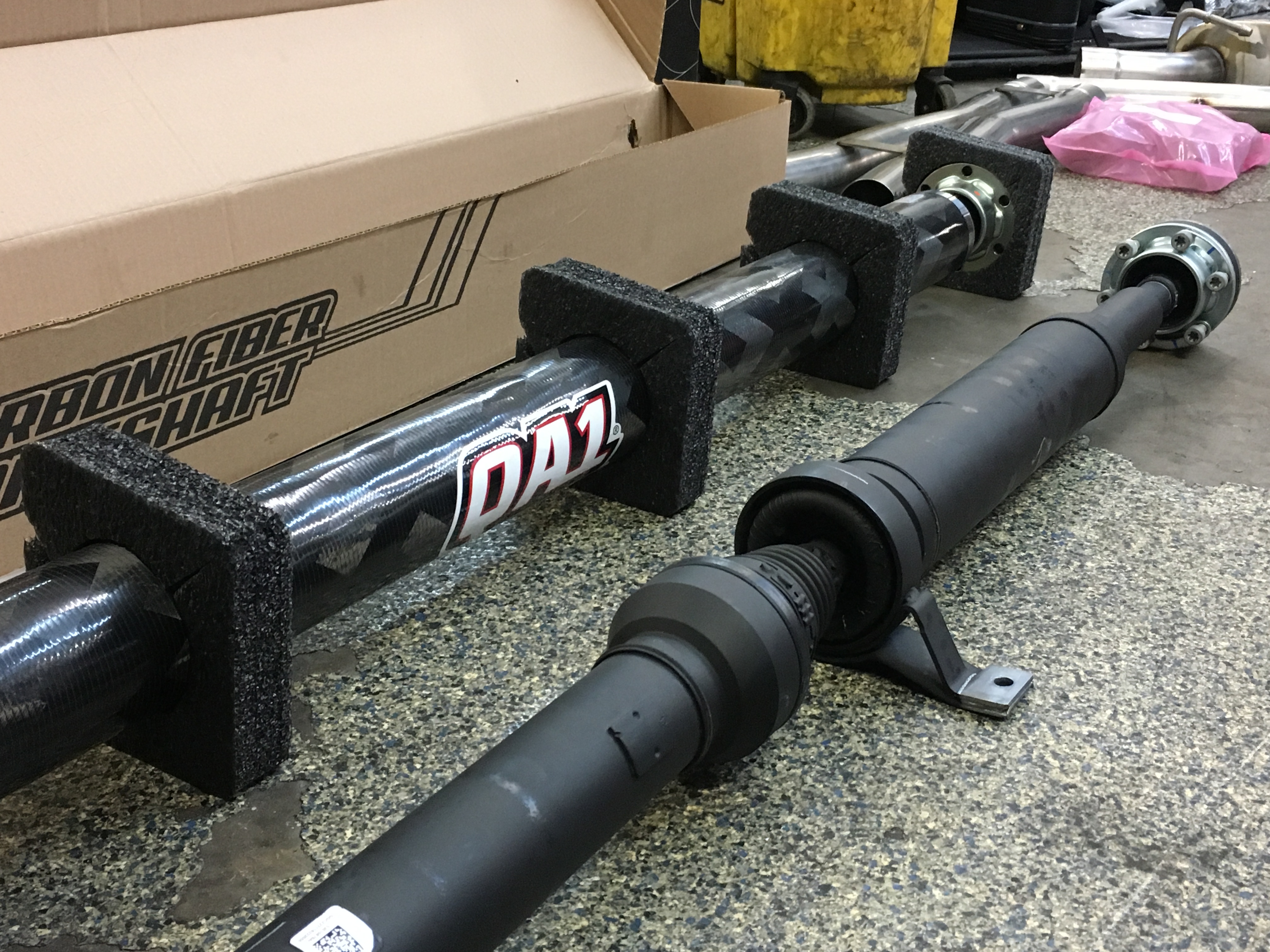 Rated for up to 1500hp & 1000 ft/lbs of torque, the REV™ Series Carbon Fiber Driveshafts are probably the most important modifications to consider for your Dodge Challenger SRT Hellcat drive-train.
QA1's driveshafts entail a straight-forward installation as demonstrated by True Street Performance in Babylon, N.Y. who specialize in Dodge/Mopar performance.