Posted by Brian Scott on Jul 3rd 2017
The American automotive industry has been an essential catalyst in the building of "Middle America" during the 20th century. Consisting of a labor force with no compromise quality of work as well as their work ethic, these Americans who also coveted their cars like no other had created the "Gear Head" and "Grease Monkey" sub-culture that car enthusiasts alike all know and love today!
In this day and age thresholds of quality, durability and consistency certainly have become blurred, especially when the internet and ecommerce industries are now overcrowded with components manufactured by factories overseas with no oversight when PROFITS BY ANY MEANS ARE TOLERATED.
SK Speed has been around Long Island, New York for over 50 years, family run, and built around the same values that has sustained the automotive industry, its businesses, and the families it has helped provide for and grow for generations.
Manufacturers like Edelbrock, Moroso, ARP, Mcleod, QA1, XRP and others have been keeping the values of domestic manufacturing alive. This 4th of July as Americans gather at barbecues and firework shows to celebrate the independence of our great country, here is some "food for thought" when choosing auto parts for your muscle car, weekend warrior, or even your daily driver!
1. ARP Header Bolt & Stud Kits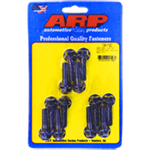 Chevrolet Gen III/LS Series small block, 3/8˝ (wide flange)
2. BBK Performance 1515 Shorty Unequal Length Exhaust Header Kit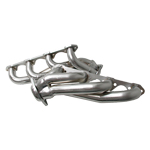 1515 86-93 Mustang Shorty Headers Chrome
3. Dirty Dingo Motorsports LS Conversion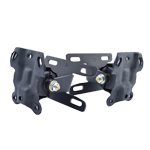 2WD S10 LS1 Adjustable Conversion Mounts LS Engines 82-04
4. Edelbrock Victor Jr. LS1/LS2 Intake Manifold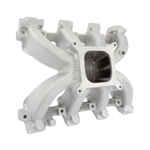 Victor Jr. LS1/LS2 Intake Manifold
7. Lokar Performance Products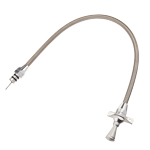 Flexible Braided Stainless Transmission Dipstick
8. McLeod Clutches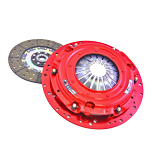 RST Street Twin Disc Clutch - GM LS Engines 26 Spline
9. Moroso Oil Pans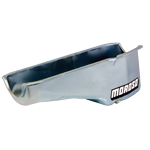 Moroso 20190 Street/Strip SBC Oil Pan
10. QA1 Front Pro Coil Coil Over Kit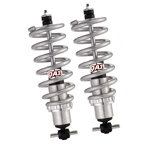 Fits 67-69 F-Body/1968-74 Nova
11. Quick latch Classic Look Hood Pins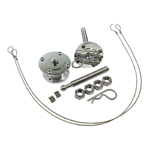 Polished Retro-Style Push Button Hood Pins
12. Remflex Exhaust Gaskets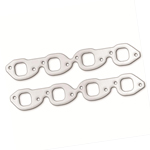 Big Block Chevy - Stock Size Square Port
13. XRP - Extreme Race Car Plumbing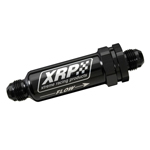 10 Micron Fuel Filter - 6AN Inlet/Outlet
Now Stocking